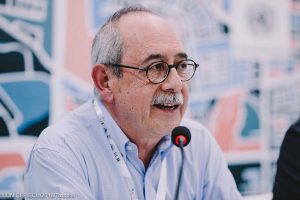 Inclusive growth doesn't come out of nowhere. IRIBA's Professor Armando Barrientos explains the ways in which socially-oriented policy decisions led to economic growth that primarily helped to increase the incomes and wellbeing of Brazil's poorest, rather than that of elite groups, over the course of the 2000s.
*
Social policy has emerged as a core component of the Brazilian development model, making an important contribution to the reduction of poverty and inequality, and therefore to inclusive growth. Education and welfare reforms in the 1990s, followed by a rapid expansion of antipoverty transfers and changes in minimum wage policy in the 2000s, are the main components.
The 1988 Constitution, with its emphasis on social inclusion, marked a break with the past. It enshrined a raft of social rights to education, health and social protection subsequently embedded in new policies and institutions.
Following President Henrique Cardoso's Real Plan, health and education reforms deepened. The Unified Health System and the new Family Health Programme, established in 1990 and 1994 respectively, extended health provision to lower-income groups. The FUNDEF (Fundo de Manutenção e Desenvolvimento do Ensino Fundamental), a programme providing financing and technical support to upgrade basic education, also introduced in 1994, helped to lift expenditure per student and redistribute resources from better-off states and municipalities to poorer ones.
Initiatives to reach excluded groups with income transfers began with the Rural Social Insurance scheme (Previdencia Social Rural) in 1993, aiming to incorporate rural informal workers within the existing Social Insurance Fund, to date focussed exclusively on formal workers. In 1996, a non-contributory pension scheme, the Beneficio de Prestação Continuada, began to provide transfers to poorer older people and people with disabilities. These two initiatives marked a break with the Bismarckian paradigm which had dominated social protection in Brazil.
A further break with past social policy came in 1995, when municipal activism led to the emergence of guaranteed income programmes focussed on families and children in extreme household poverty, Bolsa Escola. The Lula administrations (2003-11) consolidated all federal guaranteed income programmes into the Bolsa Família, a human development income guarantee programme, while expanding the target population. Bolsa Família quickly became the government's flagship programme, reaching 14 million households by 2015.
In Brazil, minimum wage policies provide a floor for labour earnings in formal employment and a benchmark for the wage settlements of informal workers (the lighthouse effect). In addition, minimum social insurance pensions and non-contributory pensions are indexed to the minimum wage. Raising the minimum wage in real terms (above inflation) ensured that the gains from growth were distributed to lower-income groups (Saboia 2007). It also enabled the government to reach the majority of low-income and vulnerable groups.
Financing the expansion of social policy up until 2012-13 proved relatively unproblematic, as Brazil managed a remarkable 7 percentage point increase in tax revenue as a percentage of GDP between 1995 and 2010 – from 26.9% in 1995 to 34% in 2010 (or 21.6% to 27% if social insurance contributions are excluded).
The recent growth slowdown and the political crisis – sparked by corruption scandals and deteriorating support for the PT (Workers Party)-led coalition – are providing a severe test of the social investment orientation of recent social policy. Addressing fiscal imbalances through austerity policies will inevitably place a spotlight on public subsidies. Repeated attempts at reforming social insurance, the destination of the largest share of public subsidies, have failed in the past. Modest reforms to social insurance would be sufficient to ensure the successful policies driving social investment and inclusion are protected.